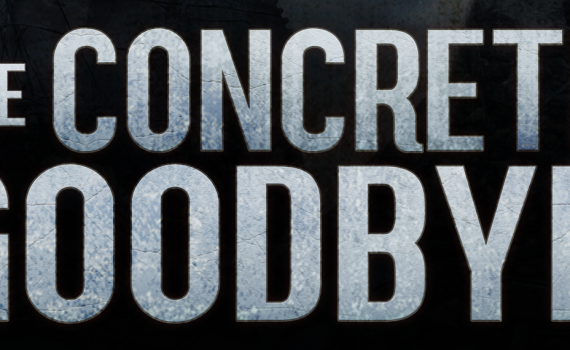 Category:blog,Book
Howdy, y'all!
You may not know this, but a few weeks ago I had a problem.  I got together with my cover designer Christine, and she came up with a couple of cover designs that were pretty cool. But she came up with 2 of them that were really kick ass. I couldn't make up my mind.  So, I decided why not put it up to a vote?  So, I asked all the readers who have subscribed to my newsletter to vote on which cover they liked better.
The results were surprising!
And wow did you all vote!  There were around 480 votes cast. One cover dominated with over 78% of the  votes! That's an amazing and decisive victory for one the two candidates.   You know, at this point I feel like I should draw this whole thing out and maybe post a video to a Rickroll on Youtube, but let's cut to what's important.
Without further ado the cover for The Concrete Goodbye and the synopsis!
Greed, Sex, Murder, and Superheroes
 Blackmailing the world's first superhero can be deadly
Jack Story is a Private Detective in a city full of superheroes.
Aging WWII super solider Major Victory is being blackmailed. The Major's granddaughter, the apple of his eye, is an unwitting star of a sex tape.  If the Major doesn't pay up, the world gets to see what his little darling gets up to at night. The Major wants Jack to make the blackmail stop. Preferably with lots of pain being inflicted on the blackmailer.
Jack takes the job.
But when Jack starts digging into the case things turn deadly.  There is an explosion downtown that levels a concrete building and kills a young superhero. The grand daughter insists the bomb was really meant her and not her best friend.
That same friend shows up in Jack's office hours after the explosion, claiming she was the target all along.  She demands that Jack find out who's responsible before disappearing into the night.
Can Jack find who is behind the blackmail and the bombing before others die?  What if it's the granddaughter behind it all?
Sometimes being a detective in a city full of superheroes can be Hell.
Lemme know what you think. I'm super excited about the book, and the cover only makes it more exciting!